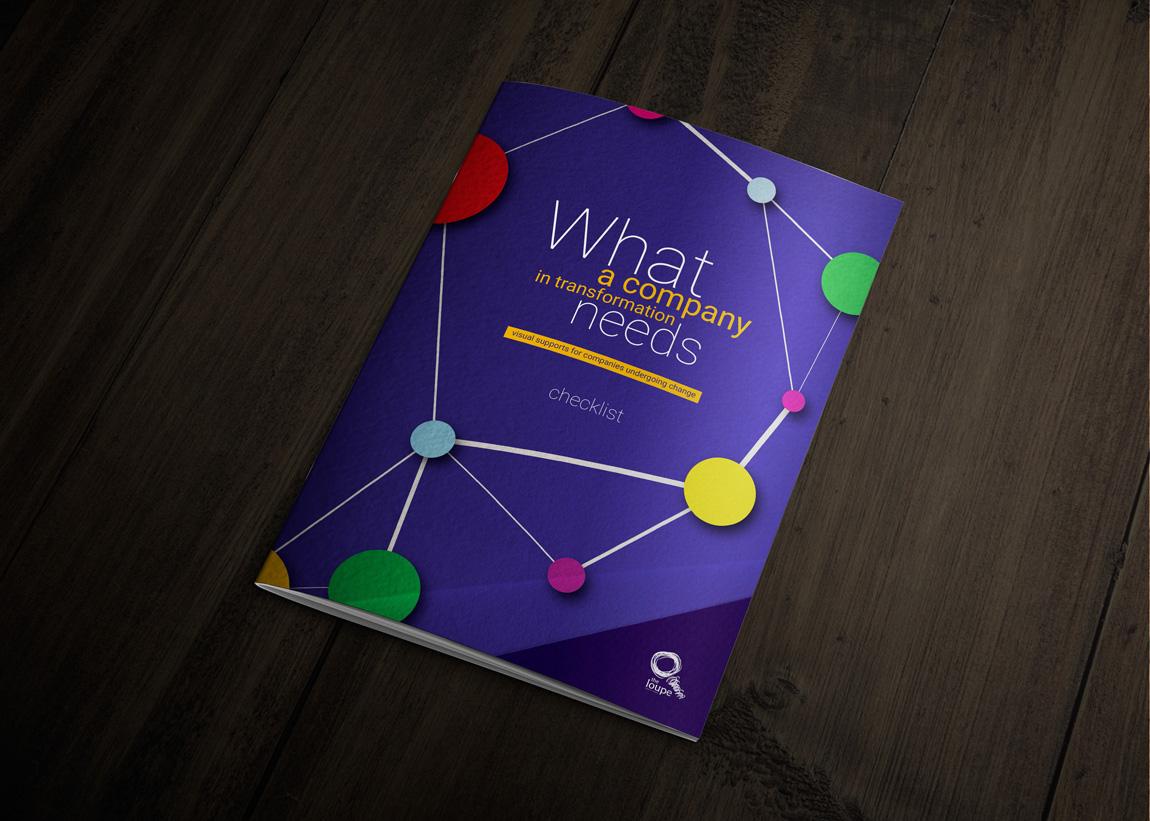 This brochure presents a checklist of the collateral that facilitates smooth business transformation.
Clear infographics provide a brief yet detailed explanation of each visual item a company in transformation needs.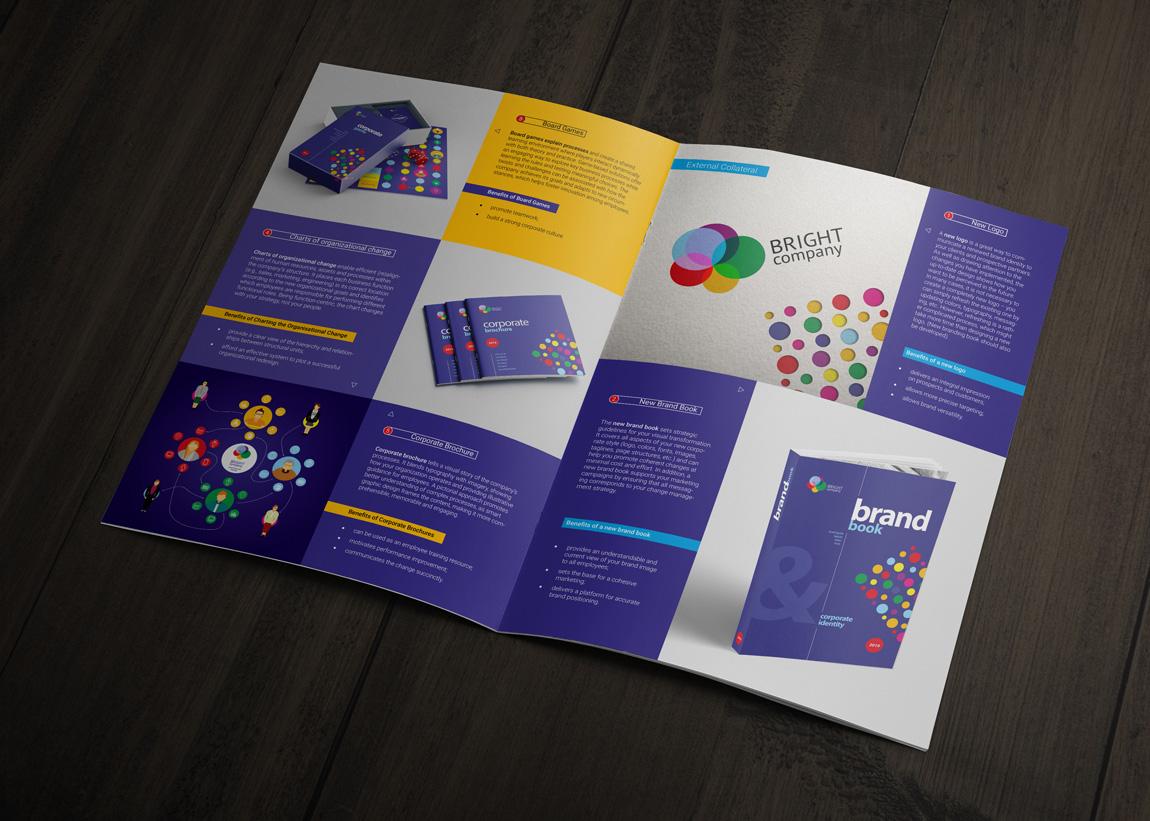 The checklist highlights the benefits of transition mindmaps, organizational change charts, company's history maps, corporate brochures, and board games covering the processes.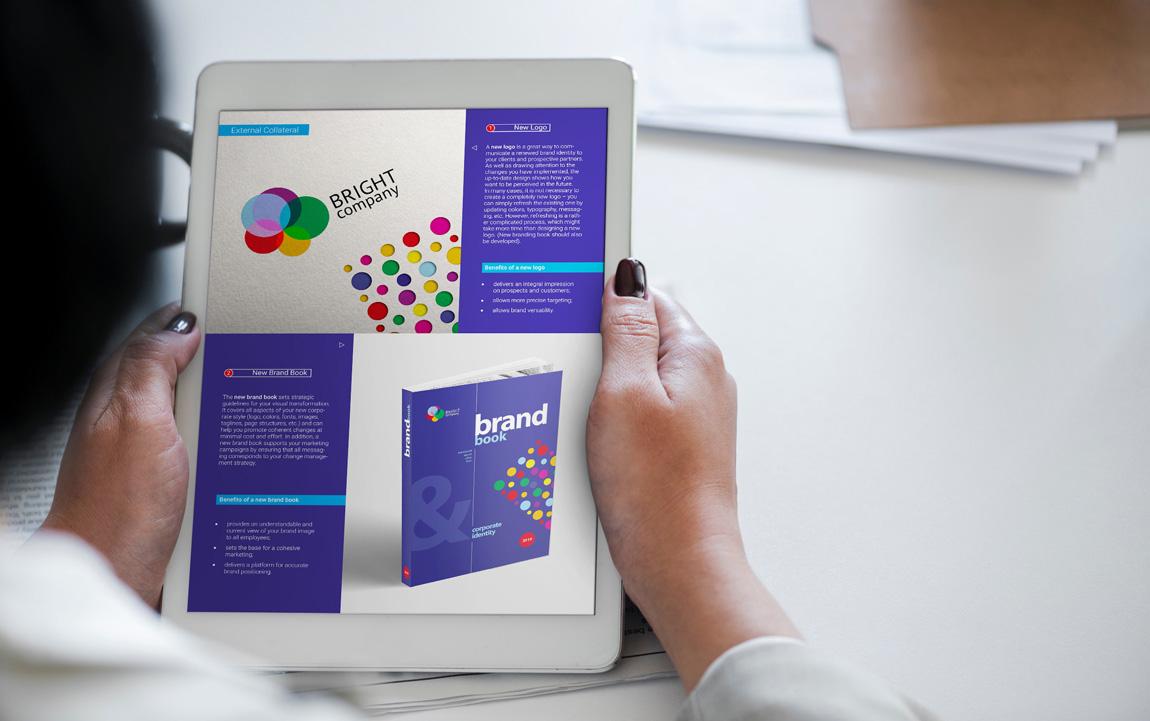 The brochure also explains how to communicate the organizational change by means of new brand elements such as a logo, a brand book, a LinkedIn banner, and a website.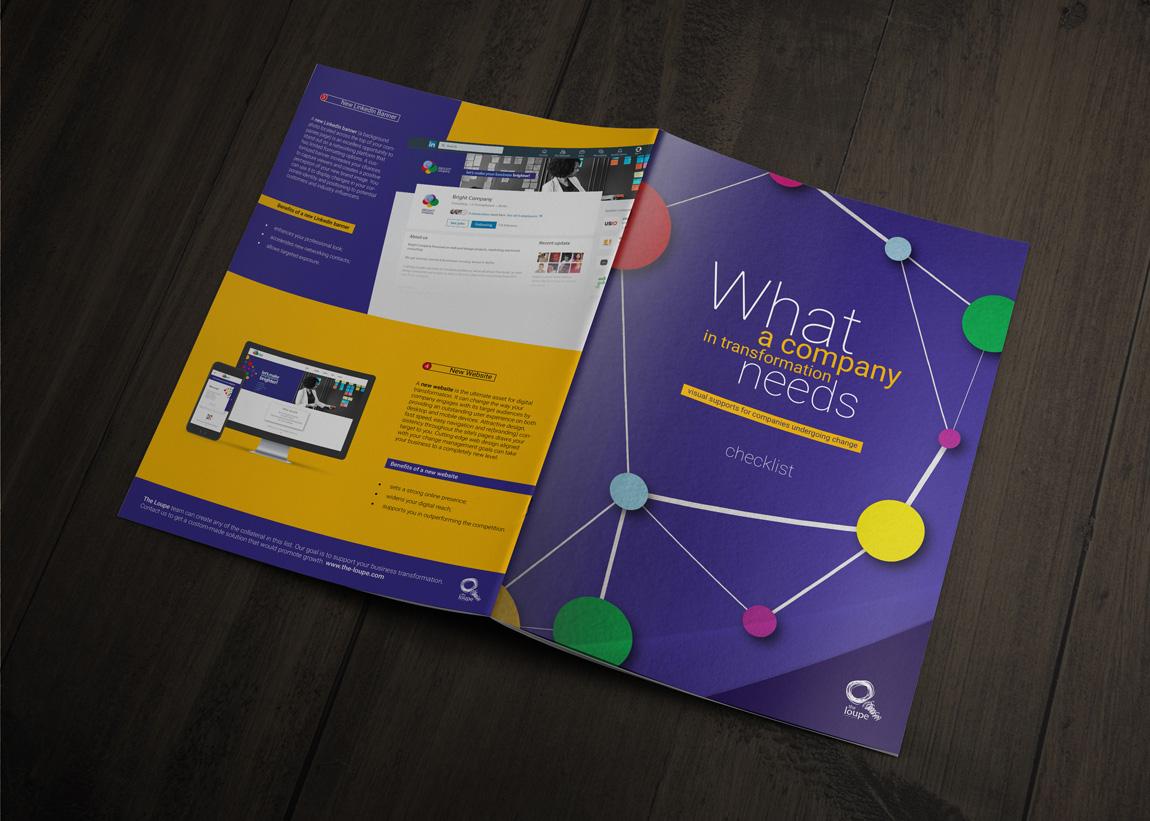 The checklist is available in both print and PDF versions. It can be used for brainstorming and strategizing around the process of business transformation.