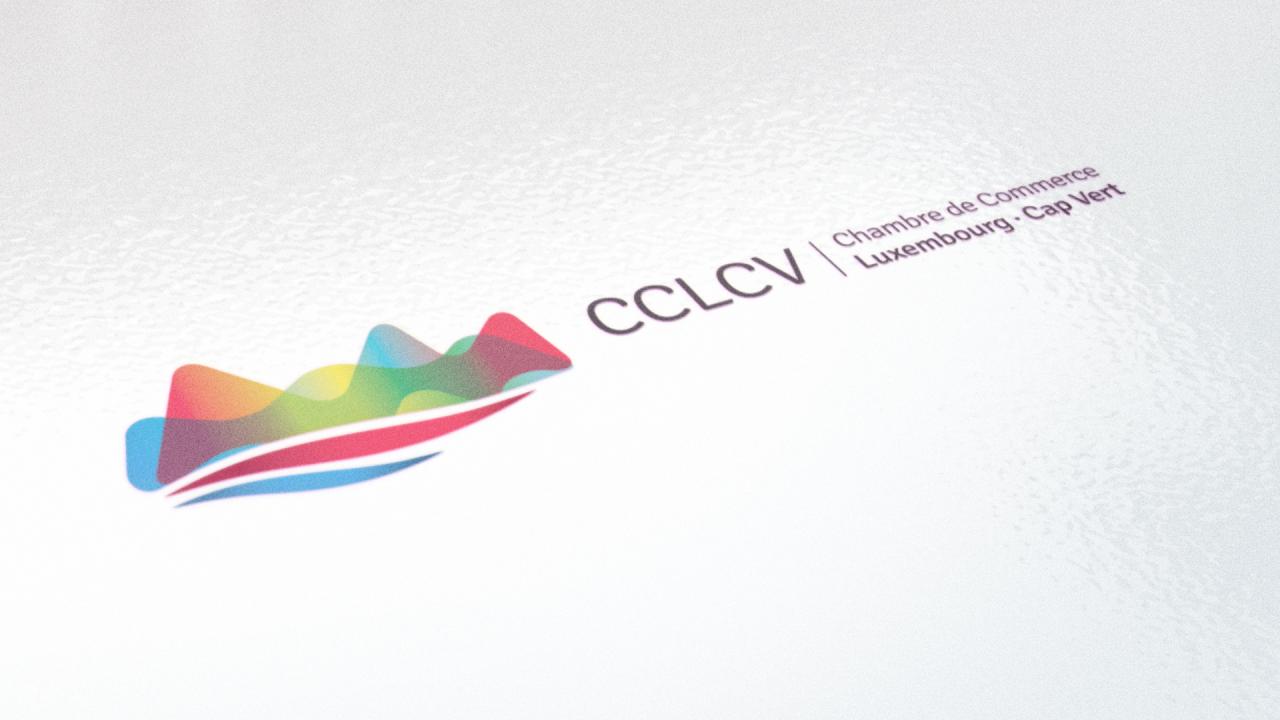 Logo design and corporate identity for a Chamber of Commerce
The logo that connects two continents – good old Europe and hot Africa. Designed for Chamber of Commerce Luxembourg–Cape Verde, it includes the symbols of both countries. The shape on the logo is a nod to a volcanic landscape of Cape Verde, and the basic coloring is inspired by Luxembourgian flag.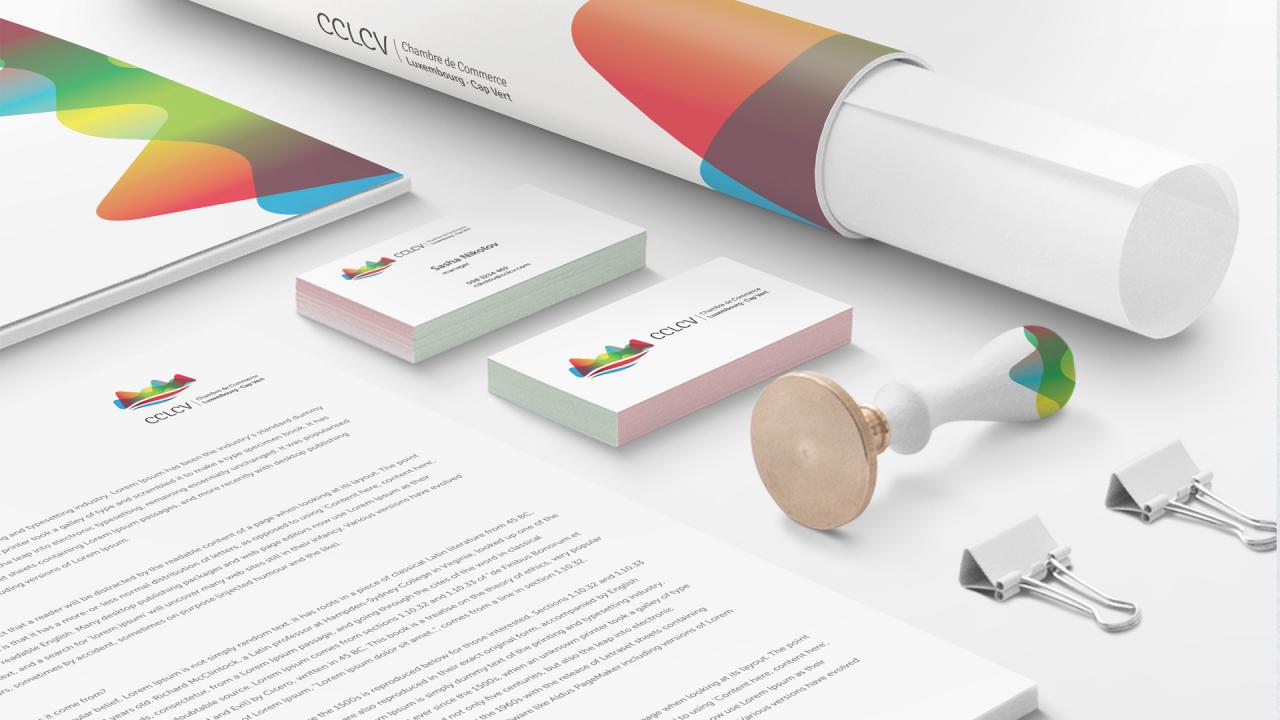 Corporate identity design. Folders, business cards, letters
The logo is used on various branded items (e.g., folders, business cards, seals, tubes). Bright colors and catchy outlines help CCLVC stand out from competitors.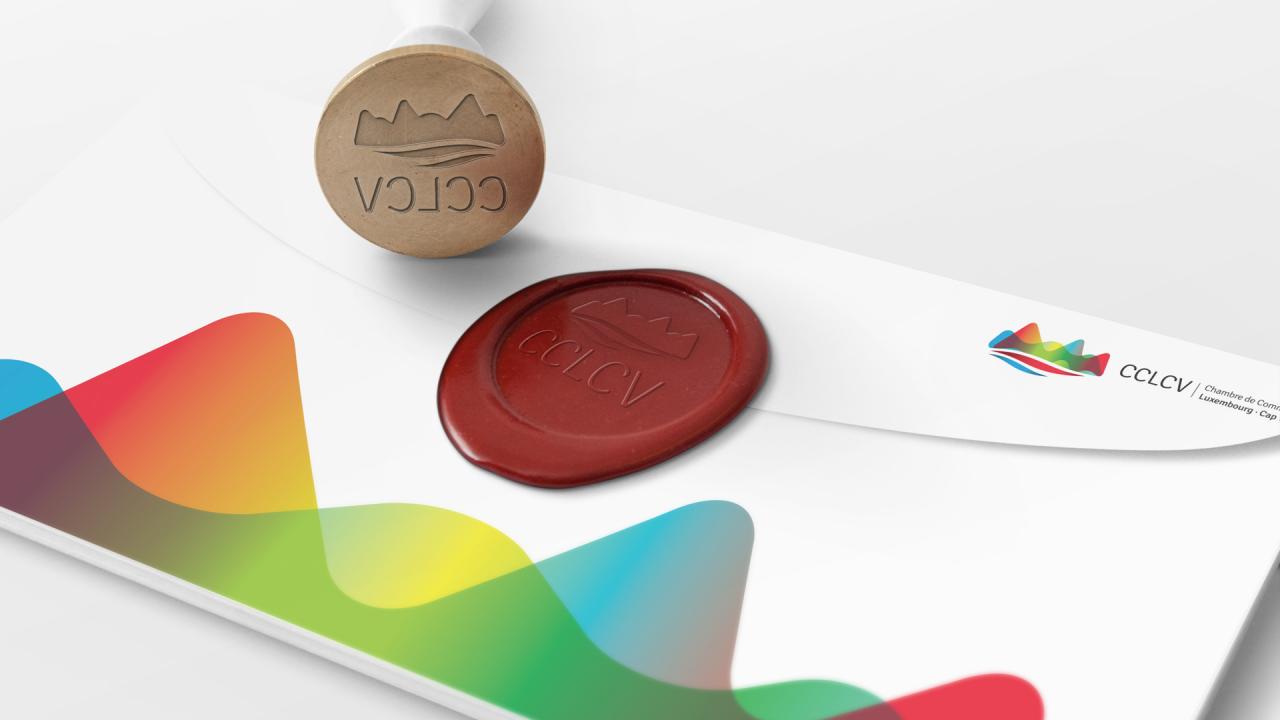 Design of branded envelope and seal
The logo is easily applied to all types of surfaces, including wax on a company's seal. It adds a touch of class to each letter sent in a branded envelope.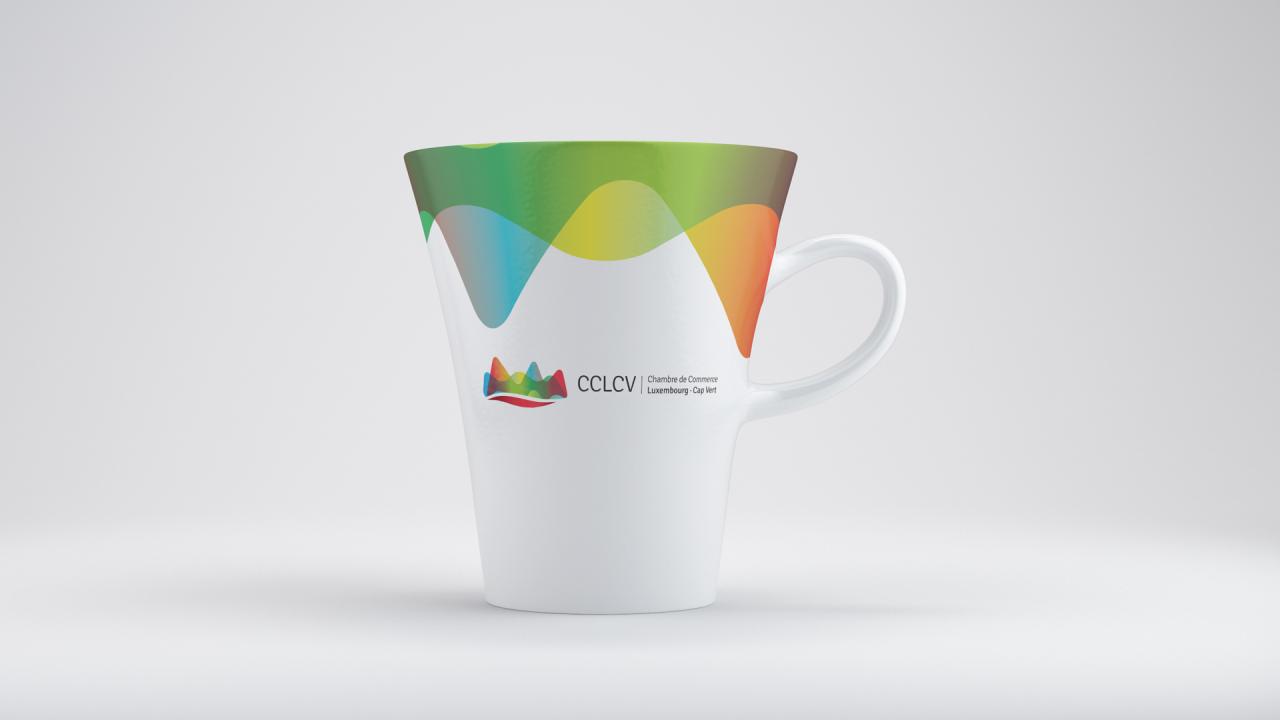 Design of branded cups and other objects
Our design stands strong even on three-dimensional objects. Take a look at this branded cup – isn't it fancy?