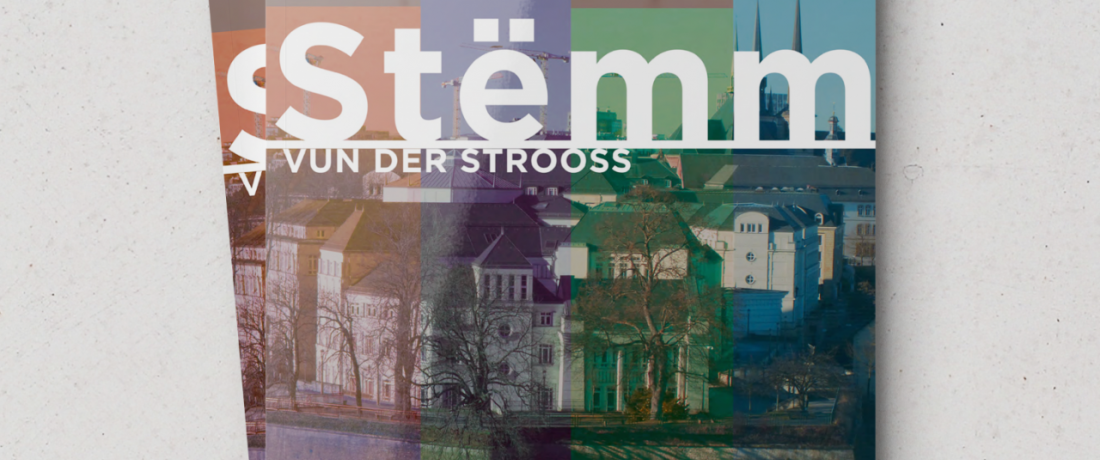 If you run a local business or a charity in a country as small as Luxembourg, it is important to keep clients attached to your brand values. There are different ways to do it, but this case study will cover the potentialities of a graphic design makeover.     
 
Client – the bimonthly Stёmm vun der Strooss, a print journal edited by a charity organization, which supports homeless, unemployed and people in need in Luxembourg. It is published 5 times a year and prints 6000 issues. The journal is available by subscription. 
What was the problem?
The editorial office faced the necessity to increase subscriptions. This required attracting new readers without losing any of their current subscribers. Therefore, the journal had to change, but remain recognizable.
 
After much thought Stёmm vun der Strooss decided to change the vendor to The Loupe – the team that had already contributed to their brand identity through a series of charity posters used for both printed and outdoor advertising in Luxembourg.
 What has been done
It was our aim to align the journal's design with its actual content. Since the bimonthly Stёmm vun der Strooss highlights social and political perspectives of humankind, The Loupe marked all the standing heads with futuristic colors (violet, candy apple red, metallic, etc.) and used bold backgrounds.
 
Much has been done to improve spacing. Airy lines and wide margins make the text legible and easier to comprehend, which encourages reading each issue from cover to cover.
 
As the journal is distributed in public places, it has to come into notice. That's why we have paid much attention to cover design, which now includes Luxembourgian scenery appealing to local audience. One of the most subtle novelties is deep coloring put under dim light. Such an unhackneyed concept helps the journal to stand out from competitors.
 
New layout design not only catches the eye but also flourishes a community spirit. The bimonthly Stёmm vun der Strooss is edited by a non-profit organization, so we have added some photos taken at charity events and corporate meetings in order to trace the philanthropy line.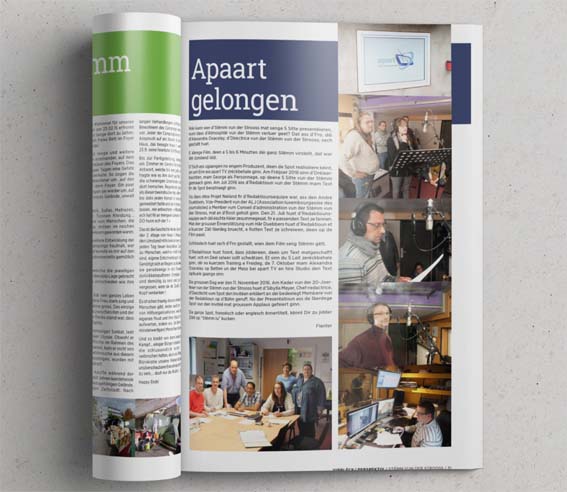 Results
New graphic design contributes to fundraising for Stёmm vun der Strooss, as it motivates readers to become donors and volunteers in Luxembourg.  
 
Are you willing to reboot your business or charity? Start with reconsidering your graphic design strategy. In case it requires any improvement, please feel free to contact The Loupe.