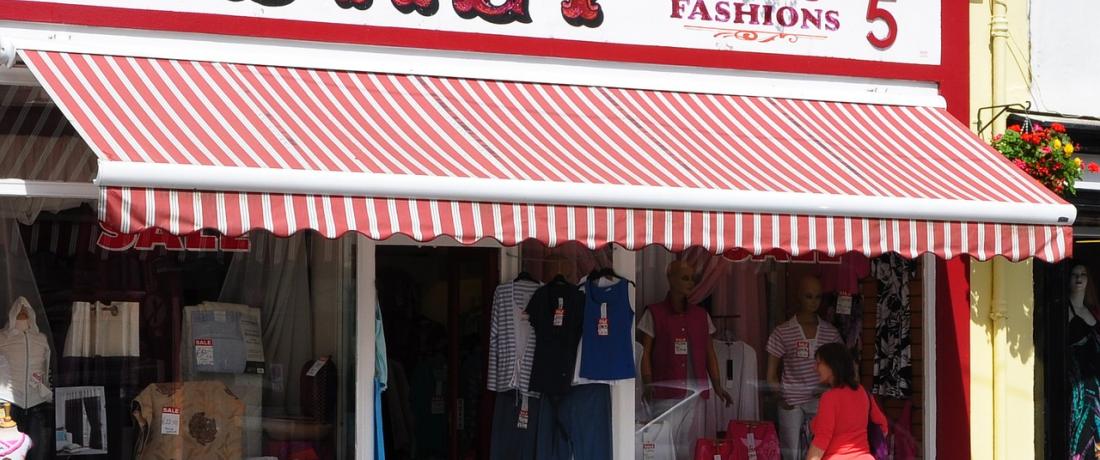 Despite the common belief, good company branding requires more than a cool logo. As the name would suggest, branding is a complex process.  But you should not forget what it is all about.
In fact, branding is nothing more than telling the customers what you are in the language they speak. Relevance is the key to everything. It means there is no need to print brochures or hang banners to promote an online business.
However, the minimum package is common for all brands. You cannot create a strong identity without:
1. a thought-out brand strategy (including market positioning, competitor assessment and consumer analysis);
2. a proper name aimed at the target audience (considering its age, style, education, level of income, etc.);
3. a catchy logo reflecting the message you are going to send.
And best in that order. Neglect these and lose a weapon of mass expansion. Sounds hyperbolic? Well, just wait until we show you the hidden power of branding.
Brand Recognition
People tend to choose things they are familiar with. This touches upon goods and services, trademarks and companies. Therefore, an identifiable brand that links your name to the masses can increase sales and attract customers who may soon become emotionally "addicted" to the marque.
How to Build Brand Recognition
Use sound SEO practices. Being on good terms with search engines is important, as they drive 10x more traffic than all social media channels combined.

Provide value – write a how-to blog, start a podcast or launch a YouTube channel. It can be anything as long as you create bookmark-worthy content.

Let the customers do the brand marketing. Encourage them to post testimonials and photos of your products taken in the wild. Remember: word-of-mouth can be a key factor in a purchase decision.

Increase your social media reach. Host a Facebook group, hold Instagram contests, run paid ad campaigns – these are simple but effective ways to become closer to your target audience.

Be consistent – use the same logo in all your marketing materials. As obvious as it may seem, this tip is vital for staying recognizable to your prospective customers.
Brand Reputation
Company branding makes you look trustworthy. It is a promise of quality given to your clients. A well-thought-out brand strategy tells them what to expect from every item marked by the same logo. As a result, you get an extra source of credibility, which enhances the company's value in the eyes of investors and prospective partners.
Best Brand Reputation Management Strategies
Make sure your executives and colleagues broadcast your brand values through the way they answer the calls, engage online, describe your products and services, etc. Company branding is not just PR team's responsibility – every employee should be your brand ambassador. Sometimes it takes one person to ruin reputation of the entire company.

Optimize your website for your business name. Feature it once every 100 words on several pages. By doing so, you increase the chances of putting your actual website on top of SERPs for a search on your company. Also, ensure there are no bugs or download issues – such things do not contribute to a positive first impression.

Keep an eye on the conversation – run searches on your company's name on Google, Bing and Yahoo. Give careful thought to negative entries: never reply to any comment without considering the information provided by the author. Dig into the situation and contact the reviewer directly – via email or cell phone (if possible). Apologize and ask what can be done make things right. Or explain what steps have already been done to fix the situation.

Utilize social networking. Create and maintain accounts on Facebook, LinkedIn and Twitter. These are essential for any business. Platforms like Instagram or Pinterest are optional. Be active: post unique content, monitor customer reviews and interact with your followers. But don't overdo it. There is no need to sign up to every single social network out there. Social media are not all the same, so choose those that will benefit your business.

Develop a strong PR program. Brand yourself as an expert in local mass media; increase your outer web presence whenever possible. Though more and more people rely on peer reviews when making a purchase decision, PR initiatives are still a powerful tool for gaining a better brand reputation.
It is worth noting that these strategies are integral to both offline and online reputation management. No matter what kind of business you run, you have to tell a cohesive story to prospects who switch between digital and offline.
Brand Preference
Today's global market toughens the competition. You are no longer rivaling a couple of local players. Now it is necessary to stand out from the hundreds of companies working in your field. Brand marketing simplifies this task by creating a unique image that sets you apart from the crowd. In addition, it generates referrals from customers. The viral traffic will give you another competitive advantage, since people love popular brands.
How to Increase Brand Preference
Send clear messages. Are you a luxury or a low-cost brand? Why should one buy from you rather than from your competitors? Make sure your value proposition answers these questions in a way that resonates with your target audience, as people do not like dealing with brands that cause uncertainty or mixed feelings.

Offer outstanding customer service. Be quick, informative and helpful not only before but also after the sale. Today's customers, especially those who are buying online, prefer brands that are eager to stay in touch with their clients and resolve any issues they might have. Great customer service will allow you to retain clients even in spite of initial dissatisfaction. Moreover, it would give them a reason to advocate for your brand through social media helping you gain new customers.

Surprise and delight. Respond to users' tweets about your company, send personalized thank you gifts to your regulars or orchestrate something as grand as WestJet Christmas Miracle. Exceeding expectations is the best way to turn customers into raving fans who will stay loyal to your brand no matter what.  

Encourage co-creation. Ask users to weigh in on an idea before you release a product, feature you followers in your marketing campaigns, post user generated content on Facebook and Instagram. Brands that show everyone customers are at the core of everything they do are preferable to self-centered ones.

Engage and conquer. Create social media marketing campaigns that can go viral. If you need some inspiration, watch this Always #LikeAGirl video. It has resulted in 65 million views on YouTube, 200,000 likes for the video and 500,000 likes for the Always page on Facebook.
Motivation
Branding is not just about what you sell. It is also about a team, its goals, principles and inner rules. A clear brand strategy guides the stuff to success, which boosts their effectiveness and job satisfaction. Plus, well-respected brands draw the most qualified employees.
Of course, the importance of branding goes far beyond the mentioned aspects. But we guess even this short review says enough. So stay tuned, brand and stand out!
If you have any questions, please feel free to ask them in the comment section or contact us directly. And don't forget to follow The Loupe on Facebook, LinkedIn and Instagram. We are always there for you.