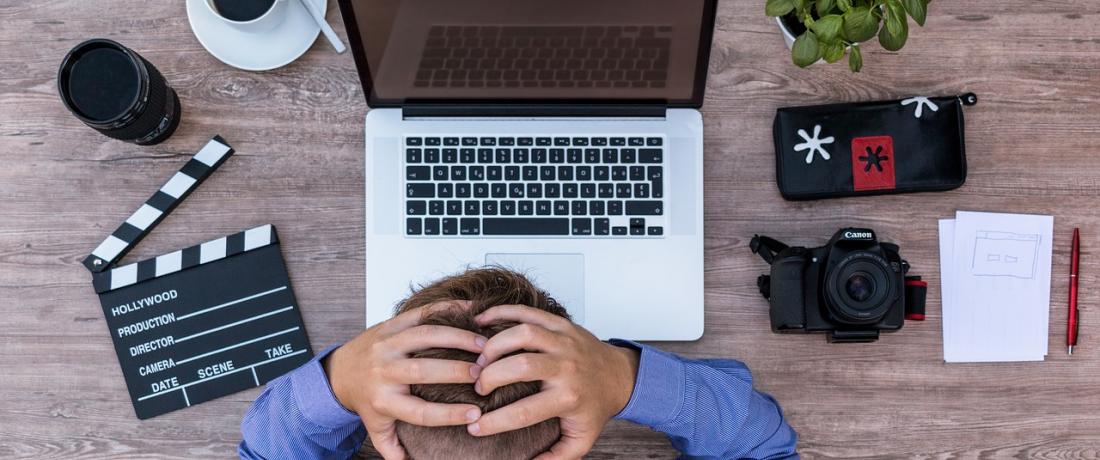 This paradox is familiar to almost all business owners. You have a cool-looking website equipped with the hottest bells and whistles, but its conversions are few, if any.
It seems puzzling, since there is the obvious potential for higher traffic and, therefore, better sales.
that is your case, begin with looking through the list of the most common mistakes that stop websites from succeeding.
Tick-Tock
Does it take longer than 4-6 seconds to load your site? We've got bad news. Alas, today's users are horribly impatient; hence, "slow" pages are simply ignored. After all, there are plenty more fish in the sea.
Do you think THAT is cruel? Here's another fact: according to a study conducted at Carleton University, half a second is all the time you have to intrigue the viewer, who has opened the site, and explain what it is about. Otherwise, the user will move on to something else. A short first glance can determine the fate of your business. Time is money, remember? Your money.
Back To Basics
There's a strong possibility that the issue is of technical origin. Thus, you might consider consulting an IT expert who can detect and fix dozens of "invisible" bugs, such as broken links, long URLs, wrong filters, useless 404 error pages, etc. Each of these literally begs users to leave your website, as technical flaws make it look lame and untrustworthy.
Hide-And-Seek
Another thing you should check out is the site's navigation. Eliminate crowded menus and ensure it is clear which elements are actionable. The navigation has to be both smooth and intuitive, because no potential customer will be digging around for information, which is supposed to be accessible with one click. People are spoiled by high-speed digital reality, and you cannot do anything about it.
Mind The Content
A rarely updated website has zero chances to boost its search results. Without valuable, relevant and unique content you are doomed to Google's down-ranking. The latter can also be caused by on-page SEO mistakes (e.g., missing meta titles, poor internal linking, duplicated content) or "keyword cannibalization". If you target the same keywords on different pages, the website will compete with itself. So the page that shows up in search has to be the most prone to conversion.
, don't forget about visual and interactive content. No blurred pictures or low-resolution images. People do judge the book by its cover. And please, please never use Flash. We're not in the 1990s anymore.
Wider Horizons
Is the website available on all browsers (Chrome, Firefox, Safari, Opera, Internet Explorer), including their older versions? Did you enable social media integration? Is the site optimized for mobile devices? If not, you are losing thousands of prospective visitors who could have become your clients. But you already know that from the previous post, right?
To Read Or Not To Read
Now let's talk about your design. The site may look etsy, but is it legible? Low contrast between text and background, subtle fonts, miniscule letters, distracting layouts – all these issues shut down the dialogue with the user before the start. As awesome as it might be, your website is not worth the loss of sight.
Also, pay attention to the color scheme. Experts claim that certain colors (red, blue, green, purple, black, and orange) can increase conversions without any additional effort. Of course, the shades and combinations has to meet your branding strategy, thereby you will probably need professional advice.
… And Action!
One of the most crucial mistakes is the lack of calls-to-action. If the site doesn't encourage visitors to make choices, consider yourself lost. The calls should be fair and simple. Send clear messages on what users can expect after submitting forms, which are better to contain as few fields as possible.
The number of available choices should be limited as well, unless you want to confuse a potential customer who may just run away in despair. Moderation in all things. Period.
No Match?
If you haven't got problems with any of the mentioned, here are some tricks that might magnify the site's attractiveness.
For example, you may try to find all positive references to your business in the web. Compose a list of those, which are not provided with a direct link, and contact their authors. These people have already appreciated you. So feel free to ask them to add a link. This simple request will increase quoting and strengthen the brand loyalty. A win-win situation!
In case you have run out ideas, take a closer look at your competitors. Pay attention to the marketing steps they take. It is not necessary to copy everything you see. Take your time to observe and analyze. However, if you notice that none of the competitors is using a certain channel of promotion (e.g., flyers, banners or native ads), grab your chance to monopolize it and reach the customers they refuse to fight for.
Or just rely on professionals. Why waste time, money and energy on crawling in the dark, if a team of experienced web-designers, SEO-managers and programmers can spotlight all the strengths and weaknesses of your site in a blink of an eye? Contact us and see. Your website WILL sell. If you let us work our magic ☺